Farmers Renters Insurance Quotes
Why do you need renters insurance? Even if you don't own a home, you probably own a great deal more than you think.
Consider all of your furniture, electronics, clothing, appliances, and jewelry, as well as any art, books, or musical instruments you own.
Beyond your personal property, what if you're found liable for injuries sustained by visitors in your home as a result of negligence?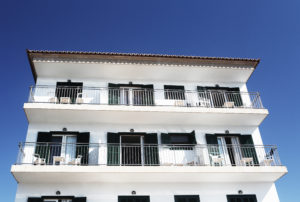 That's where Farmers Renters Insurance comes in.
Renters insurance covers your personal property, and even covers you from liability claims while you're renting. Also, if your rented home ever needs serious repairs, and you're unable to live there, it also covers the reasonable and necessary increase in living expenses (housing, food, etc.) you may incur.
The best part? Renters insurance is affordable. For about the price of a movie and popcorn once a month (just pocket change each day), you can purchase coverage for your personal belongings. Start by getting a Renters insurance quote to see Farmers' affordable coverage options.
Your possessions
Many people make the mistake of underestimating the contents of their home, but the value of your apparel, small appliances, electronics, furniture, and personal items can really add up. Taking an inventory of your personal property can help you determine how much coverage you want to purchase.
Liability claims
Renters insurance can also help you to cover your assets in the event a guest or visitor to your home is injured as a result of your negligence and brings a liability claim against you, or sues you. When considering the amount of Liability insurance coverage you want to purchase, keep in mind the value of your assets.
Your valuables
Coverage is available for your valuables up to the limits stated in your policy. You may want to purchase optional Personal Articles Floaters, which extend coverage for your personal articles, such as jewelry, furs, fine art, or musical instruments, when their value is higher than the limits stated in your policy.
Have questions? Get a quote online or speak directly with us.
You don't have to own your residence for it to be your home. Be smart and cover your belongings with Farmers Renters insurance.