Protect Your Business with Business Crime Insurance Today
Your business is really taking off, so you've hired new employees. As time goes on, customer satisfaction remains high, and sales are increasing, but something just isn't adding up. A check of the books reveals that your new bookkeeper has been stealing from you, and now you're concerned how the lease will be paid. As disappointing as this scenario is, it is not at all rare.
Whether you've just started a company or your enterprise is established and growing, your future success depends on what you do to build and protect your business with business crime insurance today.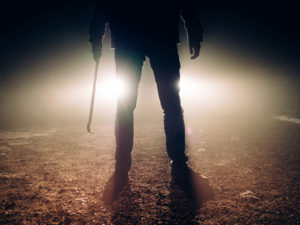 As a business owner, you need to concern yourself with losses that can happen from both inside and outside your establishment. Contact a Farmers insurance agent who can build a tailored insurance solution that meets the specific needs of your business.
Theft isn't your only concern
You may think that robbery or embezzlement are the most common crimes that could come your way, but unfortunately there are many more. You may also think that other forms of coverage you currently carry, like business property insurance, will fully safeguard your business income from crime-related losses. That's simply not the case. Farmers Business Crime insurance can help bridge those potential gaps, providing coverage for:
Employee Dishonesty
Money and Securities – Inside/Outside
Money Orders and Counterfeit Paper Currency
Forgery and Alteration
Today, there are more opportunities for wrongdoing than ever, especially with more and more businesses going global. Contact us to help you determine the industry-specific hazards that could affect your investment and create a customized insurance solution for your business.