Protect Where You Do Business with Business Property Insurance
Whatever each new day brings, Farmers Business Property Insurance is still your best defense against unexpected occurrences such as fire, hail, windstorms, and other natural disasters. Key coverage examples include: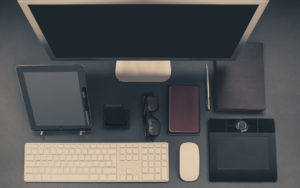 Building Coverage
You find success in your store, office, factory, and/or other locations. Then a major fire renders your place of business unsafe for you and your employees. Farmers Business Property insurance will make certain your damaged building is repaired or rebuilt quickly so you avoid losing income and preserve both the equity and your future.
Business Personal Property Insurance
The loss of any property you own or create for sale affects your bottom line. If a windstorm damages any of these items, Farmers Business Property insurance can help you replace everything from computers and inventory to equipment and tools.
Business Income
Farmers Insurance provides coverage to keep your business operating until goods and services are being produced again. This insurance not only replaces lost business income while the office and its contents are being rebuilt and replaced, but it can also cover the operating and payroll expenses necessary to keep you and your business on your feet after a loss. You can even elect Extended Business Income Coverage, which helps replace lost business income for an extended period of time after your business operations resume.
Many businesses can benefit from Business Property insurance. Contact us to get coverage for your business today.