Keep Your Best Employees and Preserve Your Achievements with Business Life Insurance
People may be the most important asset your business has. Farmers Business Life insurance for Business Owners offers many options to help you recruit, retain, reward and assist employee retirement as well as prepare for business succession should the unexpected occur.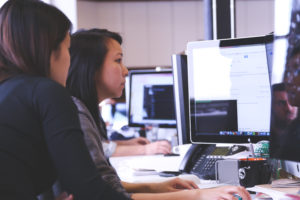 Farmers has provided generations of businesses the security only life insurance protection can bring. Discover how Aaron Reetz can use his experience and industry-leading resources to build a tailored solution that meets the specific needs of your business.
Life insurance options:
Executive Bonus Plan
Keep and recruit your best and brightest employees with a win-win Executive Bonus Plan. Under the plan, you provide select employees a motivational incentive by allocating funds for the purchase of a life insurance or annuity product. Your employees will appreciate the ability to obtain a life insurance product they control. You will like the immediate income tax deduction for the employee bonus and freedom from further administration and/or benefits tracking.
Key Person Insurance
Those select employees with special skills, knowledge or relationships that would be difficult or expensive to replace are the backbone of your business. If one of these vital people became disabled or died, you can use the death benefit or cash value from the policy to fund replacement and retraining expenses and help make up for lost business during the transition.
Think ahead and prepare for future success
Funded Buy-Sell Agreement
Your business has progressed and prospered due to your savvy planning and dedication. Farmers Life can help move your business forward should the unexpected happen. If you or one of your partners die before retirement, a Funded Buy-Sell Agreement can help provide heirs financial security, strengthen future credit positioning and assure business continuation.
Debt Liquidation
Many business owners consider debt liquidation coverage to be an essential add-on to their business insurance package because personal assets could be affected in the event of their passing. If you don't want to burden your family with business debt upon the unexpected, Farmers Life has you covered.
Contact us today to build a customized package that includes the life, business and personal coverage that will meet your unique needs. You can also talk to us about personal Life Insurance as well as auto, home, motorcycle and recreational vehicle coverage.